Music for Martha Beginning Graham Technique is recorded for beginning dance students of the Graham technique. Each piece of music includes clear introductions or a count of 6, 8, or 9 beats for each composition. This project was recorded on a 7'5″ Model C Steinway piano, for a pure, authentic sound, and arranged to follow the format of a beginning Graham technique class. Each piece of music was created for many dance combinations associated with the Graham technique and easily adapted for classwork.
Looking for research resources for music and dance you've found the right site! If you need custom music recorded for Graham or modern dance classes, fast delivery is garenteed.
"I wanted to begin not with characters or ideas, but with movements . . . I wanted significant movement. I did not want it to be beautiful or fluid. I wanted it to be fraught with inner meaning, with excitement and surge."
–Martha Graham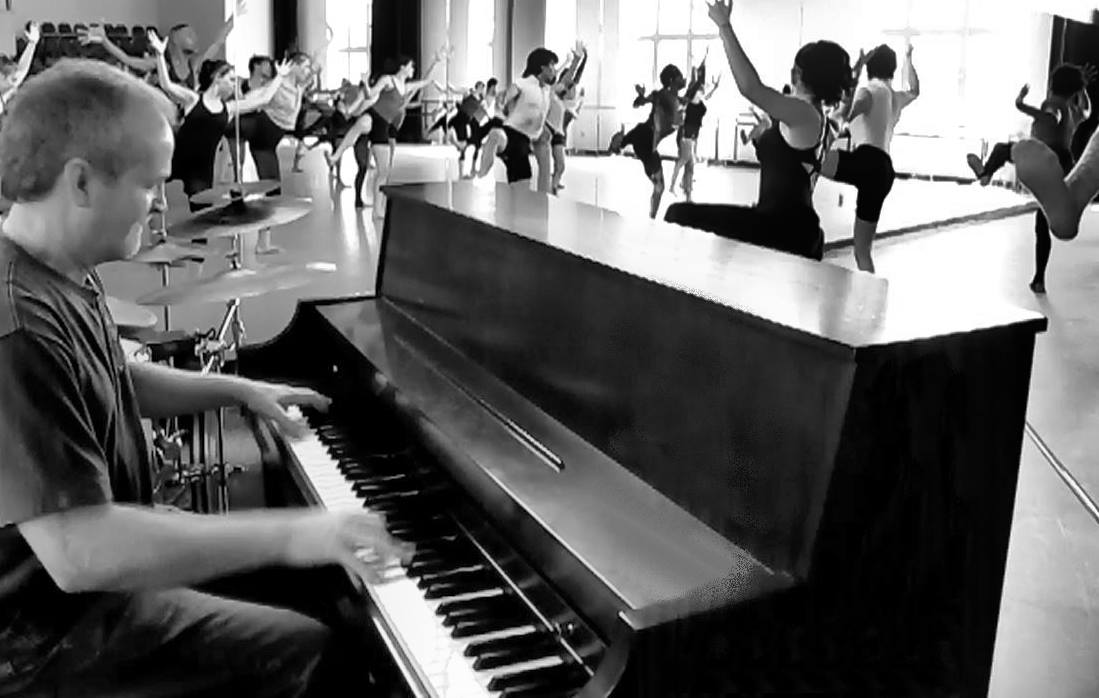 Martha Graham (May 11, 1894 – April 1, 1991) is considered the pioneer of American modern dance of the 20th century. Graham was an American modern dancer and choreographer who created a codified technique of modern dance and defined a new movement style and pedagogy. Graham choreographed 181 dances from 1926-1949, and her career spanned over seven decades. "Founded in 1926, The Martha Graham Dance Company to date is the oldest dance company in America" (http://www.marthagraham.org/). The Graham technique is regarded as the first codified modern dance technique, which strongly influenced the late Modern Dance period techniques of Lester Horton, Merce Cunningham, José Limón, and Paul Taylor.
"Graham's work was based on the Delsartean principle of tension and relaxation, which she adapted and developed into the contraction and release. (A contraction is the tensing of a muscle; a release is the energy that results from relaxing that same muscle" (Giguere, 175). Personally, Graham's choreography is hauntingly beautiful, dramatic, and full of expression.
Martha grew up in a well-to-do family; her father was a medical doctor, and her mother was a psychiatry practitioner. Martha was one of three girls who survived into adulthood. Her brother died at birth. Admittedly, Martha was a misbehaved child who talked back as an adolescent, but oddly her father liked that she was different, bolder than her sisters, and began to treat her as the son he didn't have.
As a child, Martha was fascinated by the movement and beauty of all animals. Throughout her career, she interpreted animal movements in her choreography. The movement known as Graham walks represents the majestic stride of elephants walking. Her spiraling strikes imitate the striking of a king cobra. The strike is supported with a strong musical accent, and the dancer must be exact with the musical accent's timing.
As a teenager, Martha was mesmerized by the dancer Ruth St. Denis, who was the co-founder of the Denishawn School of Dancing. Martha joined the Denishawn School of Dancing in the mid-1910s and left in 1923. While at the Denishawn School of Dancing, she was not well accepted because of her dark hair and complexion but eventually won over the founders with her talent. At the Denishawn school, the dance philosophies focused on Native American and oriental dancing, now considered aesthetic or free dance. Martha was cast in the works as an Asian due to her dark hair and complexion, something she and her mother despised. The Denishawn school did teach a small ballet class, but Martha was bored by European dance. They did not have a set system of training at the school, and the students were expected to improvise by watching, adapting, and creating an individual aesthetic or free dance movements.
Graham's belief that the relationship between dance and music resulted from her longtime association with the Denishawn School of Dancing's musical director, Louis Horst. Horst served as an advisor, mentor, and partner to Graham for much of her career. He later convinced Graham that she should commission music for her dances rather than use existing music, a practice she regularly upheld. "Graham commissioned music from over fifty composers in her lifetime, which begins a first in music and dance collaboration" (Toenjes). Graham most notably collaborated with music composers Wallingford Riegger, Henry Cowell, Aaron Copland, Paul Hindemith, William Schuman, Samuel Barber, and many other composers.
Graham gave the composers a set script of actions, mood, and the timing of the work. She listened to sections of the score while being composed but waited to choreograph the work until the score was finished. Horst and Graham preferred twentieth-century music as the accompaniment for her dance works. Whether the music was written specifically for the dance or not, Graham believed that music should be sublimated to the dance under Horst's influence. As Horst himself said, "The question is not how great a dance composer is, but what he does for the dance. The composer-accompanist must expect to sacrifice some of his identity as a musician when he writes or plays for the dance" (Mazo, 194, cited in Giguere 2013, 205).
Feminist dance scholar Dee Reynolds has argued that because Graham's technique was "so large and forceful, thrusting into and conquering space, it allowed Graham and her early all-female company to redefine femininity as powerful and autonomous." 'Moving from the vagina' is similar to late-nineteenth-century ideas about female hysteria, a supposed sexual disorder sometimes linked to dancing, and Graham's contractions could be seen as reclaiming the female body as an artistic medium" (Reynolds, pp. 263–274). In the 1960s-70s, the peak of the Women's Movement, Martha Graham was claimed by the group as a women's liberationist, but Graham never thought of herself in this way and further declared she was not a part of the Women's Movement.
In 1938 Erick Hawkins, who was trained in ballet, was the first male dancer to join Graham's dance company. Influenced by Hawkins, Graham eventually added more ballet techniques to her choreography. The shift outraged many of her principal dancers, and, as a result, they quit her company. At the time, Graham was seeking young new dancers who, like Hawkins, would further her dance vocabulary. Hawkins officially joined her company, later dancing as a principal dancer in many of her works, including Aaron Copland's Appalachian Spring in 1944. Graham and Hawkins were married in 1948, then later divorced in 1954.
From Graham's biography, Blood Memories, which she finished shortly before her death on April 1, 1991, Graham states, "I am a dancer. . . I believe that we learn by practice. Whether it means to learn to dance by practicing dancing or to learn to live by practicing living, the principles are the same" (3). I personally view Graham's choreography as hauntingly beautiful, dramatic, and full of expression and do strongly agree with her philosophies; not only is dance cultivated and sustained through technique classes, but her philosophies apply to music technique as well. Graham was asked by choreographer Antony Tudor, "How do you want to be remembered as a dancer or a choreographer?" 'As a dancer, of course, she replied' (Teachout, 2).
---
The collection, Music for Martha, was composed by Michael Heavner during his years of playing piano for Graham technique and masterclasses. 
This website is an online research portal for music, dance, and Martha Graham. The site includes scholarly resources with numerous links to historical documents, videos, photos, public domain sheet music, and more. Make sure to navigate through the menu. Thanks for visiting! 
Learn more about Michael Heavner >